Verantwoording bij Gemeentemusea
Van beoordelingsritueel naar functionele evaluatie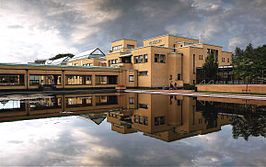 Musea hebben een centrale functie in het publieke domein. Museumdirecties zijn zich daar goed van bewust en het besef van de wenselijkheid van publieke verantwoording in breed gedragen binnen de sector. In de verantwoordingsrelatie tussen musea en gemeentes blijft het echter een lastige opgave om geschikte indicatoren voor prestaties te vinden die aansluiten bij de ambities van zowel musea als gemeente. Gevolg hiervan is dat de vraag waarover musea verantwoording moeten afleggen lastig te beantwoorden blijft.  In dit onderzoek wordt gesignaleerd dat museumdirecteuren nu vaak ervaren dat verantwoording op sommige, vooral financiële gebieden, aan te veel eisen moet voldoen, waardoor het een ge-voel van regeldruk oplevert. Tegelijkertijd wordt gesignaleerd dat directeuren in hun verantwoor-dingsrelatie soms juist te weinig ruimte voelen voor het inhoudelijke verhaal dat zij wilden ver-tellen. De afstemming tussen verhaal en beoordelaar is daarom belangrijk.
Benieuwd naar het hele onderzoek, klik op de volgende link: Eindrapport Verantwoording bij gemeentemusea
——————————————————————————————————————————————————–
Calibrating Public Sector Governance
A survey of arm's-length agencies in the Australian Commonwealth Public Sector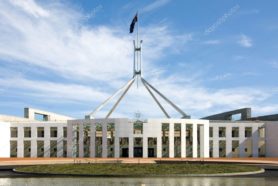 This report presents the Australian findings from the Calibrating Public Sector Governance (CPSG) survey. The study is timely given the Government announcement of an independent review of the Australian Public Service. The CPSG survey is an international collaboration between leading researchers in the fields of public administration and accountability from different Western countries (Australia, Denmark, Norway, the Netherlands, Sweden, Switzerland and the United Kingdom). Australia's participation is led by Dr Amanda Smullen at the Crawford School of Public Policy, The Australian National University, and Associate Professor Paul Fawcett at the Institute for Governance and Policy Analysis, University of Canberra. The international project is led by Professor Thomas Schillemans at the School of Governance, Utrecht University, and has been funded by a NWO-VIDI grant (Dutch Research Council).
The CPSG survey examines the public management, governance and accountability of public sector agencies in the Commonwealth Public Sector. For the purposes of this comparative research project, Australian public sector agencies are defined as distinct from portfolio departments, though they can also sometimes be located as separate organizational identities and units within departments. On this basis, we surveyed Corporate Commonwealth Entities (CCE) and Non‑Corporate Commonwealth Entities (NCE) as defined by the Public Governance, Performance and Accountability Act 2013 (the PGPA Act). These agencies often have semi-autonomous status and operate at "arm's-length" both within or from portfolio departments. Public sector agencies typically vary in their degree and type of formal autonomy—from financial autonomy through to distinct statutory responsibilities. Internationally, more than 1000 top‑level managers of agencies responded to the CPSG survey.
Click here to read the survey
——————————————————————————————————————————————————–Comparing Governance, Agencies and Accountability in Seven Countries
CPA Initial Survey Report 
This report provides an overview of initial findings and some first analyses. It serves as a first peek at some of the most important findings. Further analyses and reflections will be published in time.
The survey aimed to analyze external accountability and its impact on decision makers in public sector agencies, by mapping the formal accountability regimes of the organizations, real accountability practices and individually felt accountability. The focus is on accountability for policy and results; not on financial or legal accountability and decision-making; and is focused on the top managers in agencies. The survey intends to innovate public administration research on public sector accountability.
By Sjors Overman & Thomas Schillemans, and international colleagues.
To have a peek at what we have found so far, click on the link below!
2018 Survey report Governance Accountability Agencies
——————————————————————————————————————————————————–
Nobel prize for behavioral economist Richard Thaler: a nudge in the right direction for research in public policy and administration
by Thomas Schillemans and Barbara Vis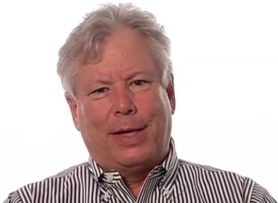 Richard Thaler
——————————————————————————————————————————————————–
Woorden tellen. Linguïstische analyse visitatierapporten woningcorporaties Nederland 2015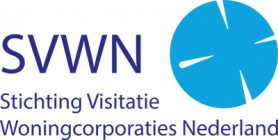 Dit onderzoek betreft een linguïstische analyse van visitatierapporten van verschillende woningcorporaties. Het doel van het onderzoek is te verkennen welke kenmerken dit type verantwoordingsdocumenten heeft. Dit onderzoek is uitgevoerd in overleg met de Stichting Visitatie Woningcorporaties Nederland. Het onderzoek is te downloaden via onderstaande link:
2016 Woorden tellen. Linguistische Analyse Visitatierapporten Woningcorporaties. [pdf]
——————————————————————————————————————————————————–
---
Calibrating Public Sector Accountability. Translating Experimental Findings to Public Sector Accountability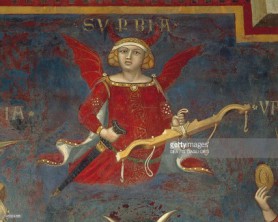 Accountability mechanisms are among the most important means with which governments guard and improve the performance of public sector organizations. However, research documents a  plethora of accountability-failures. A key issue is: how can public sector accountability become more effective? This paper seeks to answer this question by connecting two largely separated strands of research: public administration research on real-world organizations and experimental  research on the effects of different forms of accountability on decision-making. The paper develops the Calibrated Public Accountability model (CPA-model) from experimental research findings which can be used to investigate how accountability can be calibrated to task requirements of organizations. Click here to read the paper.